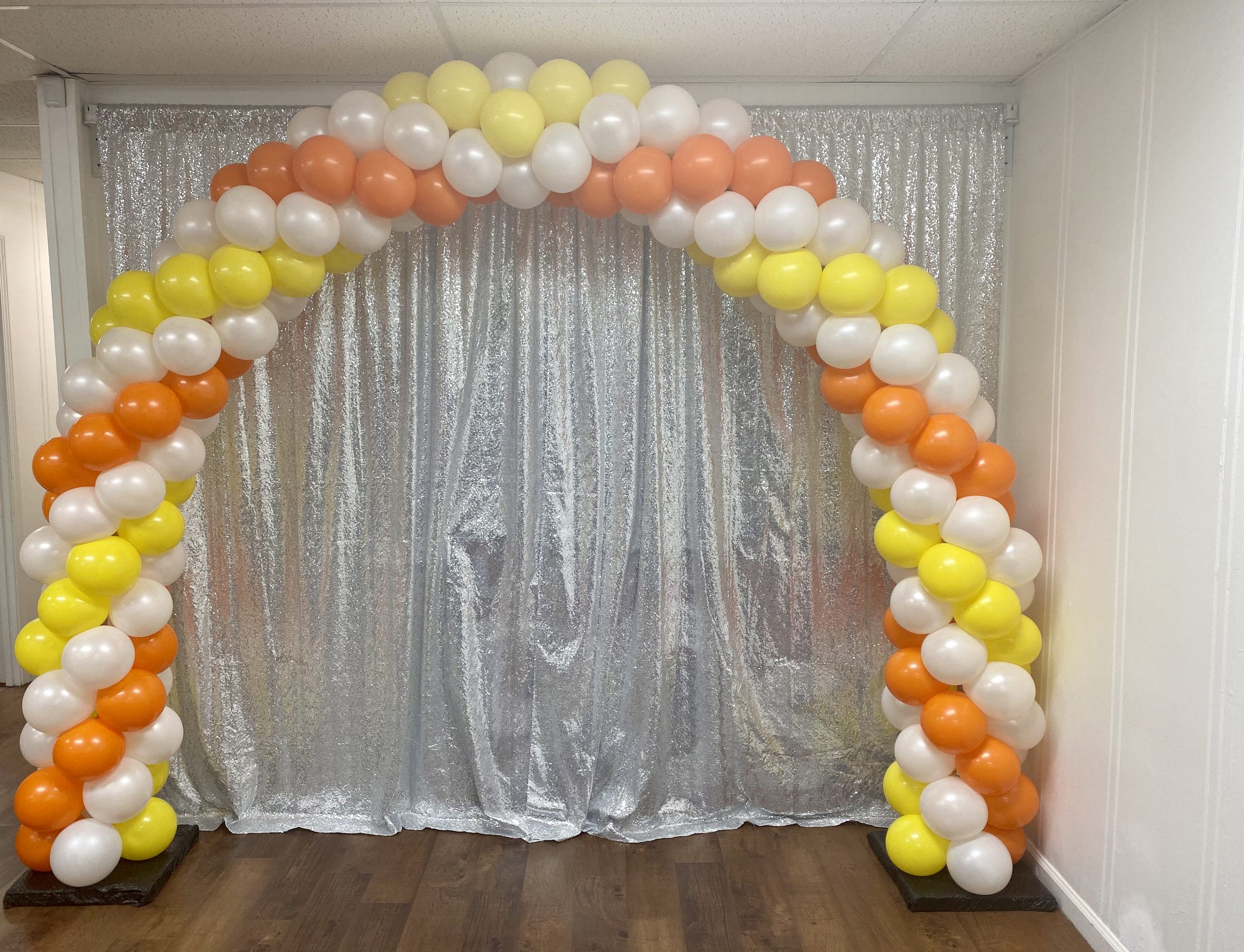 1. START HERE
Not all arches are the same. There are several factors we need to help create the best arch for your event. To help do that, we need a few questions answered.
1. What do you want the arch for?
2. Is it indoor or outdoor?
3. How long do you need it to last?
4. Do you have a budget?
5. How big does it need to be?
6. What style arch is best?
7. What pattern works best?
8. What colors do you want it?
9. Do you want something unique or custom designed?
2. DETERMINE THE SIZE OF THE ARCH
How to Calculate Arch Size
The cost of an arch is based on its size measured in linear ft. When deciding on the size of your balloon arch, measure the height and width of the area where it will be displayed. Use the following calculations below to determine the approx. length (linear ft.) of the arch.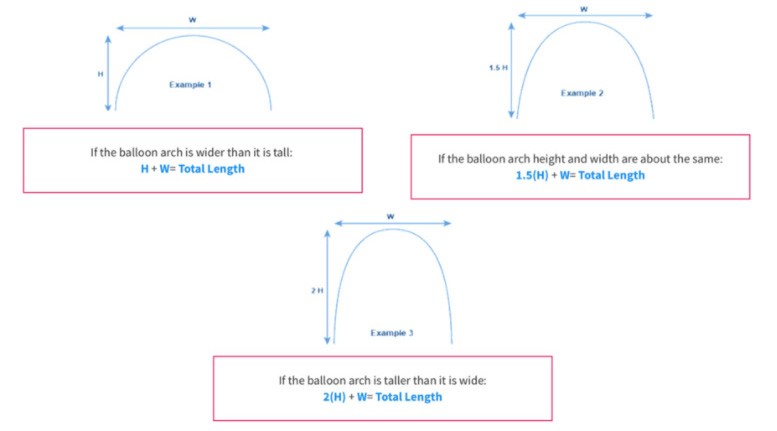 COMMON ARCH PLACEMENT
Oftentimes, the placement of an arch can determine what size is needed.
3. PICK A STYLE
Garland is a sturdy design that works well inside and out and is available in a variety of patterns (See section 4). Add fun accents to compliment your theme and enhance your event!
Pearl Arch is cost effective and simple. This single line of balloon style can stand alone and combined between balloon columns for a grand effect. Can be made with latex, foil, or both. ** Recommended for indoor use.
Linked Arch is a contemporary and fun new arch style that adds depth to any area in a fun and unique way. ** NOT recommended for outdoor use.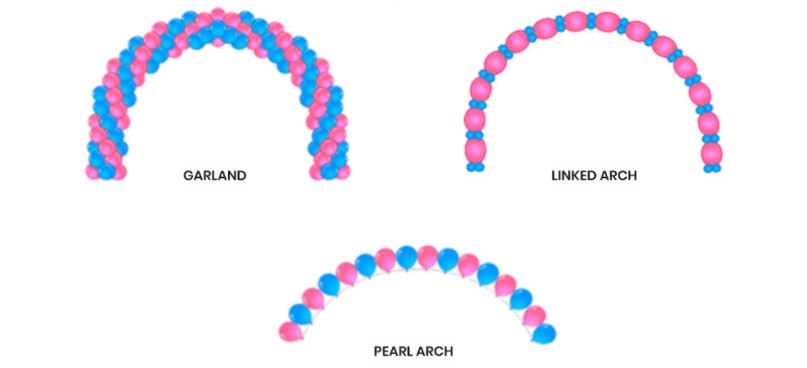 4. CHOOSE A PATTERN
Draw attention to an entry way or focal point by simple changing the pattern in an arch.
5. CHOOSE COLORS
When choosing your latex balloon colors, we recommend that you choose balloons from the same color groupings. Eg: choose all jewel colors or standard colors. Please view our color guide to see our available selections.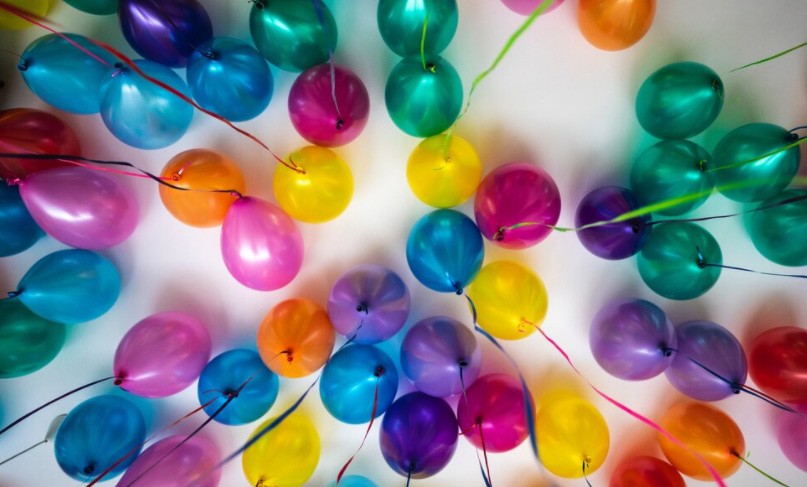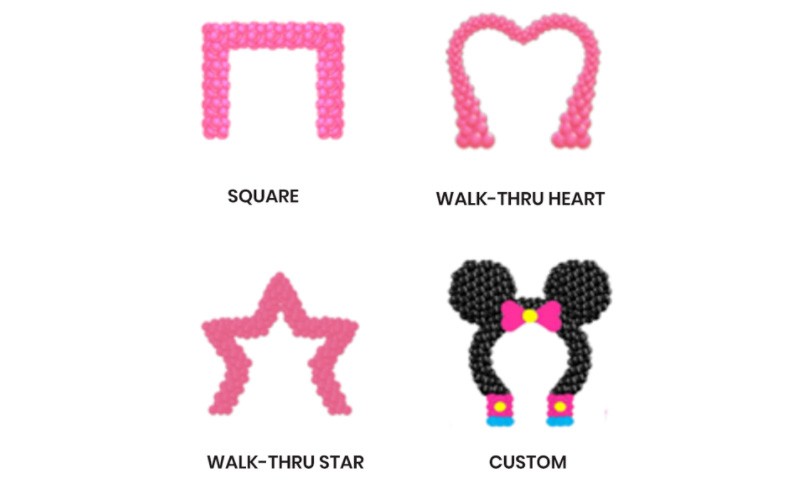 6. DIFFERENT ARCHES
Take your event up an extra notch with these exciting and unique arch options.